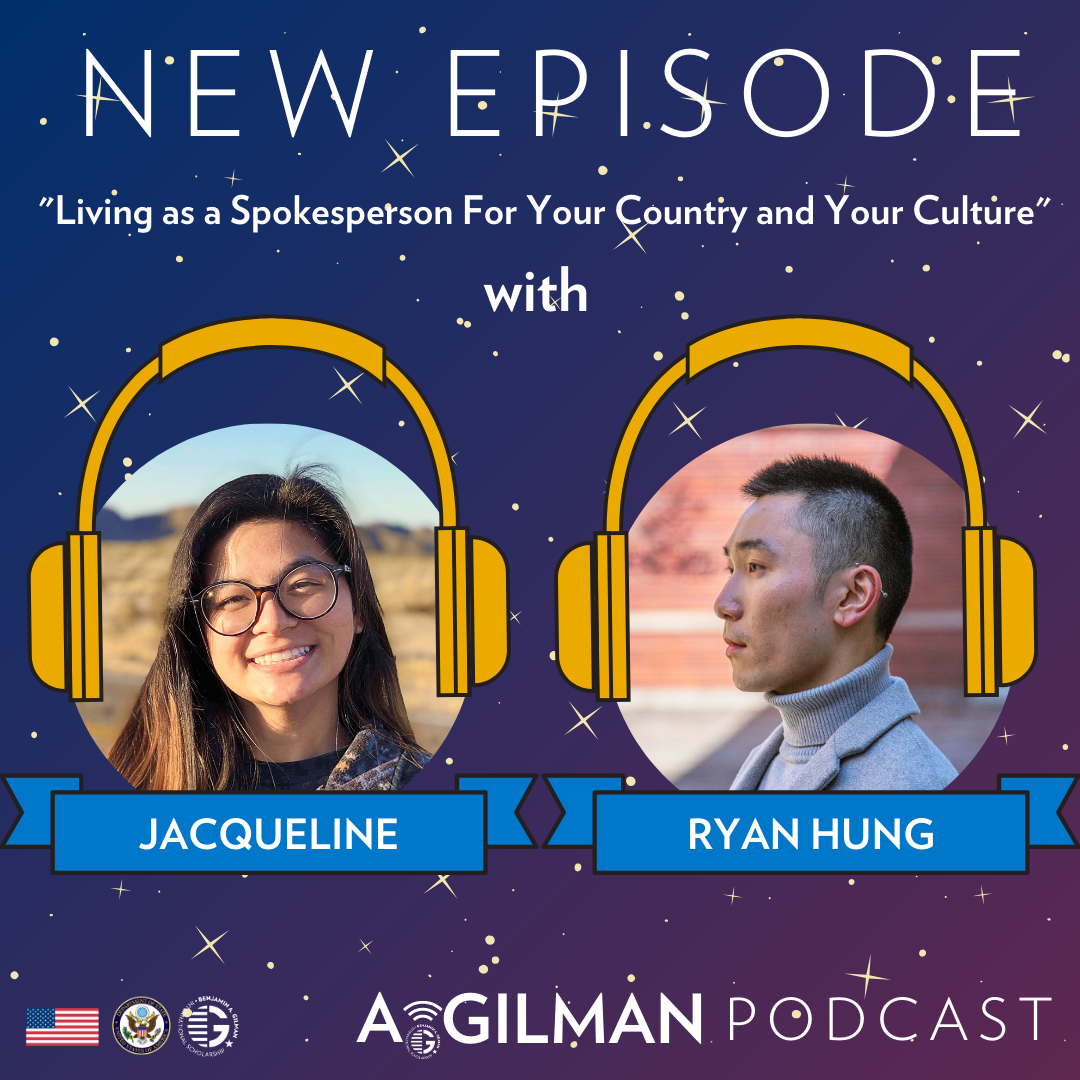 The feeling of serving as a representative of your entire race and country is an all too familiar responsibility for Gilman Scholars studying abroad as members of the BIPOC community. This May, Gilman alumni Jacqueline (South Korea, 2017) and Ryan Hung (South Korea, 2017) discuss their experiences traveling abroad as Asian-Americans to the same country on two drastically different academic tracks. Hear about how they both prepared for their international exchange, and how their experience growing up in the United States shaped their outlook on their own racial identities and culture predisposed them to racial ignorance and stereotypes that hold no geopolitical boundaries.
Jacqueline is a current software engineer and is the co-host of the How Did We Not Know That podcast. She greatly enjoys surfing and cooking and hopes to become a Foreign Service Officer with the U.S. Department of State. Ryan Hung is a multi-talented artist who engages in everything from comedy to dance. He is a current program manager and is soon to start his MA in Performance Studies as a Chancellor's Graduate Fellow at Washington University in St. Louis.
Connect with Ryan on LinkedIn or email him directly at hungryan@grinnell.edu. Take a listen to Jacqueline on the, How Did We Not Know That podcast available on Apple Podcasts or Spotify and connect with her on LinkedIn.
Don't forget to check out Jacqueline's article mentioned in this month's episode here!